The 2nd International Symposium on Digital Transformation at Linnaeus University
The Linnaeus University (LNU) will be hosting the 2nd International Symposium on Digital Transformation (ISDT) August 21-23 in Växjö, Sweden, and online. Like the previous year, this event will focus on a collaborative, interdisciplinary, and versatile approach to societal challenges influenced by digitalisation. There will be a discussion and demonstration of different possibilities, current efforts and upcoming trends within digitalisation and related disciplines. Are you actively involved in research and development activities connected to Digital Transformations (DT)? Join the Symposium and share your knowledge & experiences about various aspects of DT.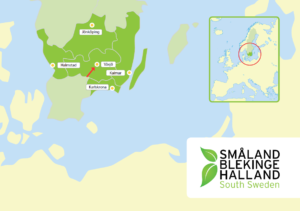 Digital transformation has triggered new processes and innovations in our society and enterprises. In addition to applications that interactively record sensor data into electronic patient records in healthcare, we can also observe efforts to introduce driverless public transportation in cities across the globe. These trends all have one thing in common: the use of digital technology to develop and improve productivity. However, even with the abundance of examples of digital transformation in society, there is still a lack of understanding of what its long-term effects will be, making it difficult to predict long-term innovations that digital technologies will bring to societies and enterprises, as well as their ethical implications. This event will lift these discussions.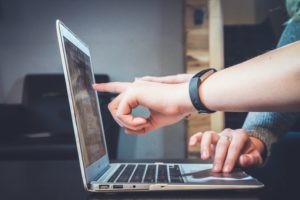 ISDT is open for actors such as researchers and practitioners who are interested in the technical, organisational, and social aspects of digitalisation, as it combines subjects, departments, facilities, and scholars from Linnaeus University and beyond. For Småland-Blekinge-Halland and relevant actors, this is an opportunity to exchange knowledge and gain a better understanding of digitalisation, the impact of digital technology in society, and its implications.  
LNU invites international researchers, practitioners, and colleagues to contribute to the event by submitting a research abstract related to one of the seven tracks below, which are the ones the symposium will be focused on. Other on-site participants are expected to contribute by engaging in the possible group discussions and chats.  
Digital business: 

addressing

 

digitalisation

and digital transformations within enterprises and organisations

 

Digital learning – digitalisation of education: 

addressing

 

digitalisation

and digital technologies within diverse educational settings

 

E-health: 

addressing

 

the transformation of health through

digitalisation

and application of digital technology in nursing and care

 

Digital humanities: 

addressing the intersection of computer science and humanities

 

Digital working life: 

addressing

 

how digital technology is applied and negotiated in work environments

 

Digital platforms and reconfiguration of space: 

addressing how diverse digital technologies change how urban and rural spaces are planned, governed and experienced

 

General track: 

addressing other topics that do not specifically fall within the scope of other tracks

 
Deadline for submitting research abstracts: March 15, 2023. Registration for participation will open during spring. If you are interested in participating in this event, more information is available here. There will be a participation fee covering the lunches and breaks during the onsite daytime conference, however, for online participants the event is free.