Region Blekinge
The Blekinge Region
Blekinge County in the south of Sweden has about 160 000 inhabitants and is a coastal region with predominantly rural areas more inland. Around two thirds of the region is covered in forest and it has a beautiful archipelago. The private sector consists mainly of manufacturing, marine technology, shipping, tourism and agriculture. Blekinge connects Southeast Sweden with continental Europe.
Region Blekinge is responsible for regional development and do strategic work to enable private and public actors to develop sustainably.
Our strengths
From a regional perspective, and specifically for a small region, the Missions method has emerged as an important tool in addition to Smart Specialization. Both methods have a similar approach: to remove silos and emphasize collaboration between regional stake holders and citizens. In a smaller region like Blekinge, our biggest asset is cooperation and our ability to quickly mobilize for a joint goal, or mission.
In developing our Smart Specialization strategy, we decided to use the Missions method when applicable in our specialization areas. In effect, asking not only what we are good at but also for who and for society at large.
Up until now the mobilizing effect of the Missions method in our region has been fantastic, and we have learnt not to underestimate the strength of a mutual goal for everyone, in our region initially focusing on the Climate and Ocean Missions. Resulting in us also wanting to add the method as a tool for us to develop in our Smart Specialization strategy. The goal is to become a leading European Missions region ahead of the curve, developing our region as a good example.
Our Smart Specialization areas are as follows:
Smart Industry – forming and marine technology
Tech – digitalization and smart society
Missions – global societal challenges
Apart from the mobilizing effect of Missions, the method also gives opportunity for smaller regions in lack of critical mass to join national and European R&D programmes and investments.
Blekinge is the only Swedish region with the Missions method as a an area of Smart Specialization. We see this is an opportunity to broaden the scope of our participation in Horizon and to involve the regional and local level, as well as major businesses and SME:s involved in this area, to develop real world testbeds for increased experimentation of what works and what doesn't.
Contact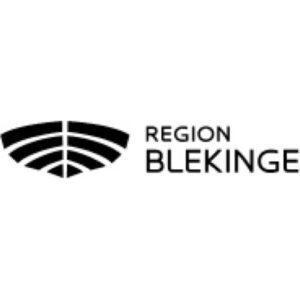 Stefan Elmroth
International Strategist
Region Blekinge
Regional utveckling, kultur och bildning
Ronnebygatan 22
371 33 Karlskrona
Tel: +46-455 73 71 32
Mail: stefan.elmroth@regionblekinge.se